Our brand Expat Properties Mumbai was launched in 2010. Since then we have been in the business of real estate advisory services. Our purpose is to provide real estate solutions to our clients. We largely focus on Expatriates who relocate from different countries/nationalities and are in need of the best real estate consultant in Mumbai for their housing space to settle in Mumbai. Initially, we started with advising expatriates on both commercial and residential real estate. Our portfolio of clients has grown over the years and now we have a good number of entrusted clients under our portfolio.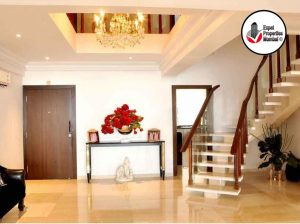 We can offer real estate advisory services in properties for rent or lease in the area of your choosing, However, we can also assist you in choosing the right place for yourself. That is where our expert advisory services come in. We know every corner of the city and have a large inventory of property dealers and owners. So we know the right fit for you and we can provide you the ultimate solution to your accommodation problem.
We know your concerns and we know that being an expatriate in a totally different and new country is difficult. Adjusting to a new environment is a whole process and finding the right place to live could be really tiring and confusing. We help you save your time and money and make this process easy for you. We help you relocate a place as per your needs.
Mumbai's real estate market has boosted upwards on high rates making it difficult for people to afford. We strive to reduce the gap between the consumer's budget and the real estate market price. We try to assist our clients according to their requirements and budget. Our real estate advisory services are highly appreciated by all of our clients and we take pride in it. Our network of brokers is really good and we try to make sure that our client's needs are met at all costs.
Expat Properties Mumbai is your go-to partner for any real estate advice that you need. We will do our best to make sure that you walk out as a happy client.