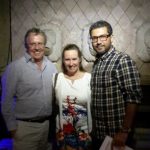 We arrived in Mumbai from the UK to start a new job but with no idea about where to live or what types of properties would be available. Having had a few false starts we discovered Expat Properties and immediately emailed them for assistance. Within hours of our email we had a response and within hours we had arranged to see properties. We spent one day with their agent, looking at the properties they had selected based on our requirements and by the end of that day we had narrowed it down to 3 properties. We cannot express how helpful and knowledgeable collectively their partner and EPM was, and how correct they were in their assessment of our needs, because of this we chose an apartment and with their expertise we were able to close the deal
within two weeks
. Clearly, we endorse and recommend Expat Properties Mumbai as professional, knowledgeable and happy to go above and beyond your expectations.
Fiona and Tony–Safeguard World Payroll Services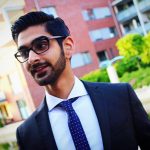 I recently relocated to Mumbai from Cologne without knowing which realty agency to consult to look for a suitable 2 bedroom accommodation in Bandra. I am working for an insurance firm here & I somehow was recommended earlier to a local broker from my company. The experience was terrible as they showed me dumps not even close to what I even wanted. While browsing online, I chanced upon a realty website called Expat Properties Mumbai© I immediately knew that these guys know their deal and called up their owner, Pritesh for a quick talk. The rest was as smooth as it gets. You won't believe this, but the first place they showed me was the one I ended up living at! Since I'm going to be here for 3 years now, I am now grateful to Expat Properties Mumbai for having facilitated the switch along with hooking me up with all the essentials that I ever needed such as a maid, driver etc. Their agency goes above and beyond for what they promise to provide you: A quality home. For every Expat who would like to drift away from generic brokers, should try or consult EPM first, trust me you won't be disappointed.
Gorav Dheer-Magma HDI
Looking for expat rentals in Mumbai? Then EPM should be the first agency to get in touch with to ensure that your expat flat-hunt runs smoothly. They are very well connected and familiar with all the specific needs of their international clientele. They helped me to find an expat rental flat in Mumbai as per my specifications within just a few days and also took care of all the paperwork for the lease contract. So, being a true professional in their field of work, I would recommend them highly!
Mirela Samardzija- Self Employed
Finding a decent expat rental in Mumbai can be tough, very tough. That's where EPM comes in. They know their client's expectations. Brokers, and I know, I've tried a lot of them, just don't have that kinda insight. EPM is very good, they have a great network and will get you good expat rentals in Mumbai at a decent price. Highly Recommended!
Abhinav Duda – Washington

I also want to recommend EPM, they are very professional. I was looking for an expat rental apartment in Mumbai with 4 different real estate brokers, in the end they found me a good deal. Their team can explain to you what expat rentals in Mumbai is all about and are very straight forward. There are no magical solution for finding an apartment in Mumbai though EPM makes expat rentals in Mumbai easy!
Luis Miguel – Spanish Consulate

I have been looking for an expat rental flat in Mumbai for months. No broker could find what I was looking for. It was a complete waste of time. I was actually giving up. Then I went across EPM and in short time my problem was sorted out. EPM found an excellent solution for me, just exactly what I was looking for, His team assisted me so perfectly that we have been able to complete the whole renting process with me sitting in Italy! When I reached India all was ready for me… and I just love the place! EPM is definitely the consultant whom to trust for expat rentals in Mumbai.
Eva Jarasova – Ceo & Founder of GIOIA Homes

I am living in Seattle and moved to Mumbai this fall – I have been looking for expat rentals in Mumbai for almost 2 months. I finally met EPM via InterNations forum and they have been an amazing relocation company for me! They helped me find a number of expat rental apartments in Mumbai in my budget and helped me secure an amazing place (in Khar) before it even went on the market due to their strong connections. I was nervous about working with someone I had never met but EPM has been amazing, helpful, responsive and friendly. I spoke with my new flatmate via phone last night – she is also wonderful and now I know right where I will be living when I get to Mumbai in the fall – If you need help finding quality expat rentals in Mumbai I recommend them highly!
Gayatri Agnew – Seattle Washington

I came as an expat in April from Germany to Mumbai. Just wanted to thank EPM for helping me to find an amazing expat rental flat in Mumbai (Bandra West) according to my wishes. They are really good!
Sandip Juthani – (Germany) Rational AG

I am writing to express my pleasure with EPM, who helped me in my recent expat rental of a 2 BHK apartment in Bandra (W) Mumbai. They guided me through the entire process of expat rentals in Mumbai, from taking me to visit different properties and negotiating to the agreement signing and closing the deal. I credit them with a smooth, stress-free expat rental experience. Having lived in the U.S., one can understand how easy is to rent properties there, but finding an expat rental property in Mumbai can be a daunting experience in India. However, I was new to finding expat rental properties in Mumbai where one can't easily find details of properties including photos like Craigslist. This is my first expat rental in Mumbai, and I never had such a pleasurable experience. They specialize in expat rentals in Mumbai, particularly apartments with western amenities and expat standard of living. I couldn't have gotten my expat rental home in Mumbai without them. To reiterate, I am nothing but pleased with them and their expertise. I would like to recommend them to everyone.
                                                                                                                                                            BG
I want to start of with a big thank you to EPM. They did not only find me a wonderful place in Breach Candy, they also made me feel at ease and home when I arrived to Mumbai. I had been in contact with Pritesh (Owner for EPM) for a few months before my arrival. When I finally got to Mumbai, they to showed me a few apartments. Their team is very welcoming, friendly and business-wise, who make sure your interests are a number one priority. It is very clear that both their agency deals with expats constantly because they listen and show you only those apartments that fit your specifications. We only visited three apartments, and one was my absolute favorite. Their broker made a few calls and it is from that moment on that I realized that they'll help me secure a place instantly. They negotiated with the landowners about everything that I wished, t.v, laundry, cleaning, along with showing me few places to hang out in the neighborhood and made sure I felt comfortable, they even made sure I did not pay much while going to work! I have lived in my new place for two weeks now and I couldn't have hoped for better realty firm to introduce me to the city and get me a place of my choosing in Mumbai. Their team still keeps in contact with me to make sure I am good. These guys are more than just your regular brokers. They offer a fantastic service! Highly recommended for every expat or otherwise looking to set up a home in Mumbai city!
Peter Kloppenburg– Dutch Consulate
I recently took an international position with my US based company and transferred to Mumbai. My company provided me with a relocation package, but it was up to me to find on the ground assistance for housing. Without the help of Expat Properties Mumbai, I feel that this task would be daunting and I would not have found the right place for my family and I to live. Coming from the US, I was accustomed to a certain level of quality, cleanliness and comfort with regards to housing. The team at Expat Properties Mumbai was acutely aware of these requirements and did not waste my time showing me options that did not fit my specifications. They are honest, reliable and responsive and fully understand the needs of expats with families. Beyond just finding the correct flat, they were instrumental in negotiating the proper terms and saw all the post agreement paperwork through to the end. In addition, they have been helpful resources with other general questions as well. I highly recommend them to any expat making the move to Mumbai.
Manoj Mohan (Axon)
I have been moving houses for over 6 years and my experience with Expat Properties has been phenomenal. They are quick to respond, have an extensive list of beautiful apartments and my interaction with them was a delight. Extremely professional. I can safely say that they are probably one of the best agents in terms of real estate rentals at present.
                                                                                                                                                                                                                                                                                                                Akanksh Bhardwaj (Piramal)
Expat Properties Mumbai sorted me out in a apartment of my choice just recently. I connected to them online (they seem to have a strong presence on google) & we took on from there. Having lived in the states for all this while, this was my first time ever in Mumbai, India. EPM took over and showed me around Bandra where i wanted to be. After browsing around & getting a good feel of the suburb, the next logical step for me was to zero down on an apartment. Never knew their team was so efficient & organised, as visits were scheduled in an instant & I had a look in at about 5 units before I finally decided to bid on one! These guys hooked me up with the landlord and before I knew it a deal was struck & prices were negotiated by mutual understanding. I have no hesitation in recommending their services. When an expat or otherwise, do give these guys a look-in & you won't regret it.
Anjali Rai-Samtrax
These guys are the benchmark really. I came to Mumbai from LA looking for a neat pad to call home. Had a budget spread but having said wanted to keep it low as possible. I got hold of these guys (Expat Properties Mumbai) via google & I'm happy that I did! The first thing that I noticed about their website was the layout and quality of the apartments on offer & immediately I knew that this was the agency I had to get in touch with! They really have an awesome inventory all-over Mumbai (My search was confined to South Mumbai) A quick email later, their Founder, Mr.Pritesh got in touch & we just took on from there. Within a couple of days, I had found my dream home! Trust me, for all expatriates out there, consult these guys first (brokers are many but they lack the professionalism) & you won't be disappointed. A Big thank you to the team at Expat Properties Mumbai!
Jacob Jones- USA
EPM served all my needs when I was looking for a suitable apartment in the city. I consulted a few brokers prior to approaching them, as I wasn't happy at the quality of units shown in my budget. Never knew these guys were so seamless & effective, as they showed me around by assigning a broker who understood my requirements to the 'T' End result: I ended up securing an apartment right where i wanted to be & more importantly at the right price! These guys are really good. Their founder Pritesh, really understands what their clients are really looking out & recommends options accordingly. Trust me, im a very happy customer & I have absolutely no hesitation in recommending them!
Sam Smith- Shirokiya
I've spent almost a month and a half after coming here from the US looking for a decent flat, and EPM found me a place in less than a day. Literally less than a day! I told them exactly what I needed, and they found me a place that actually went above and beyond my expectations. Definitely would recommend these guys to anyone that is currently looking.
                            Prashanth Sankaran– Eduvantage Learning Solutions
I recently relocated to Mumbai from the States for work and needed an expat rental apartment in Mumbai. I quickly realized that its easier said than done. After dealing with several brokers showing me apartments that were not even close to what I wanted, I FINALLY found EPM through some forums. They actually listened to what I wanted, only showed me those expat rentals in Mumbai that met my criteria and ultimately saved me time and I found a great place! Don't waste your time with others, give them a call. You will end up sitting in traffic only to be shown complete dumps, one after another. Not worth it when EPM is around to make expat rentals in Mumbai a hassle-free experience for you!
Jason Campbell – (USA) Senior Executive@Construction Management & Development, Inc.

I wanted to make a public recommendation for EPM for expat rentals in Mumbai. They helped me find housing for my company's interns and were extremely helpful and knowledgeable. I know what a hassle it is to find an honest or reliable Real Estate company, so would happily recommend them for expat rentals in Mumbai!
Maeve Molloy – New York

Many thanks to EPM for helping me to find a great expat rental flat in Mumbai (Bandra). They are the best!
Patrycja Gorol – Epicor

First, I'm not getting paid in anyway to write this. Second EPM was super helpful in finding quality expat accommodation in Mumbai, even for a picky customer like me. In the end the expat rental place they showed me was great. In Bandra, nice neighborhood, great location, and it had all the essentials for people coming to Mumbai for the first time or even just for longer stays here. Highly recommended for expat rentals in Mumbai!
Spike Nowak – Hopkins

EPM was a great help with our move to Mumbai. They are quick, responsive, totally understand what we were looking for and were patient enough to spend time with us to make sure we got a proper feel of a place, inside and around, before making the right expat rental recommendation to us.
Mark Chan – (Singapore) Pico Services Pvt Ltd

Just wanted to write that I have had a very good experience with using EPM for sorting me out into an expat rental apartment in Powai. If you are settling in Mumbai, I can absolutely recommend getting in touch with them for your expat rental needs.
Marius Volden – Capgemini

I can highly recommend EPM. Thanks to them, I found exactly the expat rental apartment I wanted in Mumbai. They completely understood my wishes and needs and showed me precisely the kind of rental apartments I was looking for in the neighborhoods that an expat feels comfortable with, without wasting my time. Thank you so much EPM!
Hanna Kriebel – Technical University of Munich
EPM are the best of the best out there. They provided my company with world class customer service. Vishal & P went out of their way to make sure we were taken care of even before we got to Mumbai. I will definitely recommend EPM to everyone.
                                                                                                                                                   Alok Patel (USA)
Superb service with ample experience and expertise to deal with expats, companies and all necessary approvals from concerned agencies. They understand the needs of the tenant/client a 100%. I can say I was shown more than 20 apartments within one day, and selected an apartment on the same day. Smooth and painless process. Without any doubt, I recommend Expat Properties Mumbai.
                                                                                                                                                                                                                                                                                                                       Pablo Hernandez (Systra)
To anyone who is looking for accommodation in Mumbai, I have a short experience to share. When I first arrive Mumbai I was having a hard time getting a decent apartment because properties agencies assigned by my office does not understand the living standards of expats. After a few weeks of time wasting visit to some old flats, I approached Pritesh from Expat Properties Mumbai, he showed me some pictures of apartment available at that time, I was very convinced and felt confident that they know what expats are really looking for, I was then introduced to Vishal, he showed me some good quality flat around the area we asked for, I liked it and the best part is, they will not try to convince you taking up something you do not like(Very common and annoying tactic by other agencies). I felt comfortable going around looking at apartments with Vishal, he will not rush you to take up apartments if you do not like it. Unfortunately, we decided to take up a flat close by the office where I  work to save some travelling timefrom the Mumbai traffic, from another agent(Which I do not recommend, still having bad experience after moving in). To conclude this, from my experience of flat hunting in Mumbai. I would recommend Expat Properties Mumbai, because of their professionalism and honesty.
                                                                                                                      Kyau Sersing- Foresight Group 
Professional team with extremely fast response rate. Good selection of non-standard properties. Excellent after sales support, helped in our arrival in Mumbai as well. Professional team makes it worthwhile for every expat relocating.
                                                                                             Simon Wiebusch- (COO) Bayer CropScience
Superb service from start to finish. The team were great at every stage. Prior to reaching the country they lined up a range of properties to visit and upon arrival they couldn't have been more helpful. I would highly recommend them. They listen to your needs and are incredibly responsive. Just brilliant.
                                                                                                        Cerith Evans-(Director)-New Brunswick 
Exceptional support was provided by Expat Properties, I am very glad I ended up working with them. They were amazing when it came to understanding the requirements of us westerners, not just regarding the properties but providing general info about the areas, what to pay attention to, etc. They were flexible throughout the process, when I had to go back to Europe for a month in the middle of the rental process they provided extensive support, even if it wasn't necessarily "part of the deal" and they have done so without any extra costs. Can only recommend to any expats out there!
                                                                            Laszlo Mayer- (Business Leader)-Inspired Energy PLC
Great Service! Im really satisfied with all efforts taken up by Expat Properies Mumbai to find my new apartment. Great communication and it's like they read in your mind what type of flat are you looking for. As they are working only with expats, they exactly know what type of accommodation is required for us. Fast and 0-problem process of signing agreement and registration. I would highly recommend for all foreigners shifting to Mumbai!
                                                                                                     Sandra Malgrab-Polish Trade Investments
5 Star service. EPM work extremely hard to understand your requirement and only show you exactly what works and save you time. Would highly recommend their services to anyone who wants a high quality service.
                                                                               Justin Ancheta-(Co-founder)-Bazana Foods Pvt. Ltd.
Highly recommended top class professional service, Irish Expat living in Mumbai. 5 start rating to their professionalism!
                                                                                                                         Keith McLarnon-Pavers England