If you are looking for flat for rent in Mumbai, then you must be aware that there is a high demand for rental apartments in the Mumbai.Bandra is a locality situated in West Mumbai, India.It is a high-class vicinity and is known as the queen of the suburbs. In fact, there are many influential and famous people in the country who own apartments, villas, and flats in this locality.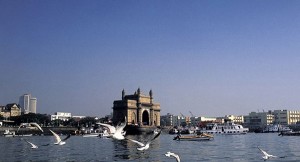 Several Bollywood celebrities, cricket, and political personalities prefer the locality for its elite class and appearance. Contrasting to the earlier look and appearance of the place representing a peaceful suburban area with Portuguese style villas, Bandra has transformed into a culturally mixed place in Mumbai.
Apart from wealthy industrialists and socialites, several individuals from within as well as those coming from other cities, are also looking for apartments for rent in Bandra. It has become one of the most preferred destinations in Mumbai thus turning into a metropolitan and cultural hub.The process of locating a proper fully furnished apartment for rent in Mumbai is a very tedious job and also very time-consuming.
You need to have proper information along with suitable networks and channels to avoid inconvenience. And, there are thousands of emigrants from different parts of the country who plan on moving to Mumbai for various reasons, so there is obviously a high demand.
Finding and renting properties in Mumbai is thus not availing a piece of cake. In fact, it's quite challenging. There are many real estate agents and companies who strive to make your task easier. Their key objective is to find the perfect apartment or flat for rent in Mumbai for you closely following your basic criteria.
How To Find The Perfect Flat For Rent In Mumbai?
Looking for renting a flat in Mumbai within your budget becomes easy if you depend on such rental service companies like us i.e (www.expatpropertiesmumbai.com). They offer you with the list of apartments or flats matching your budget and fulfilling your convenience.There are many interesting areas in the Bandra region which attract the attention of residents and migrants who are looking for flats and apartments in Mumbai.
There is the Jogger's Park, which is a small but efficient track for jogging along the line of the sea, extremely suitable for the jogging lovers. There is a park where Mumbai's first laughing club was launched and it is absolutely near the Otter's club.
Apart from these clubs, Bandra also has Bandra Reclamation, Mount Mary's Basilica, Castella de Aguada, which is a fort at Land's End built in the seventeenth century and it marks the southernmost point of Bandra.The area also has the Bandstand Promenade, Colonial-era bungalows, the Carter Road Promenade, the Bandra Fort, the Bandra-Kurla complex, and unique architectural heritage of Bandra, which altogether make the place highly lucrative for residence.
The place also has a historical influence, which makes it culturally rich and one feels proud to have an apartment – own or rented – in this locality.With the accumulation of individuals from different parts of India and in some cases different parts of the world, Bandra has become a multi-cultural place.
People with contrasting tastes in different types of food, culture, and festivals are all dwelling together, making it a unique place to live in. And this has resulted in the growth of many multi-cuisine restaurants, society clubs, and vibrant organic markets as well, which sell varieties of fresh fruits and vegetables, along with public parks, nightlife activity centers etc. to suite the taste of the inhabitants of Bandra.
Bandra's close proximity to the sea is another strong reason for people to prefer apartments and flats in the region. Rented flats in Mumbai is, therefore, a great choice to make.
While one decides to find a suitable flat for rent in Mumbai, it is inevitable to gather some fruitful information about the locality that most suits you. Furthermore, getting in touch with a reliable real estate consultant becomes an added advantage. One should not forget that Mumbai is a time-consuming place when searching for property. The rent rates in Mumbai are high due to the ever-increasing population and Mumbai being the target destination for masses coming from all over the country and across the world too.
Below are few factors to consider during your search for the perfect apartment for rent in Mumbai:
1. Both the places where you decide to live and where you would be commuting daily for work or studies or your daily routine. Adding any extra miles to your daily movement from work to home and vice versa is inviting unnecessary trouble. With the right consultants around, your search for a close by apartment would go smooth
2. The kind of apartment you are looking for depending on the number of family members is crucial to zeroing upon an appropriate apartment. If you are moving in with your family then fully furnished apartments for rent in Mumbai might be more apt for you. On the other hand, if you are moving in alone then a smaller semi furnished apartment might be a better option
Whatever your requirement is, everything comes back to square one i.e. partnering with a trustworthy and established real estate consultant for finding the suitable flat in Mumbai for rent. The increasing demand for property in Mumbai has led to the emergence of numerous property brokers, dealers and consultants who can help you out to fulfill your need.
Having a joyful journey of finding an apartment for self is a tough one and not everyone's cup of tea hence having the right hands and minds work at it is significant. Making the decision of choosing from between an elite location and the one that suits your needs more is difficult but being wise and settling down with the best of both is advisable.