Mumbai is the finance capital of India which attracts many people with hope to earn more. This creates the demand for the property in Mumbai. The Investment in Mumbai properties is one of the biggest in the South Asian market. The property market in Mumbai is growing rapidly. Property for sale in Mumbai is developing year on year. Nowadays investing in properties is the best investment option available to investors. You can expect higher returns while investing in the smallest of properties in Mumbai. You may find the construction of residences and commercial properties in every nook and corner of the city.
However, you will need to do a good amount of research before investing in any property. There are chances that you forged as many illegal properties are built and your money gets blocked or even lost in such a deal. In order to get the good amount of returns on your investment, you will have to purchase a property for sale in Mumbai which is well within city limits and has a good return value.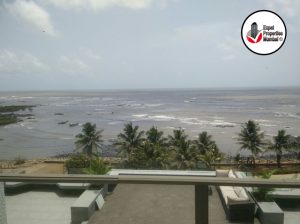 Location of the property for sale in Mumbai
Good Infrastructure and great connectivity is the backbone of a good property and can be fruitful to invest. The area where you are planning to invest should have a good infrastructure with all the facilities like water supply, electricity, shopping arcades, fitness centers, schools, multiplexes, banks, commercial offices and many such things. These facilities attract a good number of investors and lead to the increase of return on the investment amount. Before buying a property then location is the first thing that needs to check, its road connectivity etc
If you want ready to move on property, these facilities and amenities are mandatory. However, if you wish to invest for future then you should find out if all these amenities would be available in the future or not.
Ensure all legal documents thoroughly
It is important for the investor to have detailed information on the shortlisted projects. Before investing in any property one should check all the legal paperwork. There are chances that the right kind of paperwork has not been taken and the approvals and licenses like Title of the deed, Property Tax is clear or not.If you are looking for a mortgage then you should check the list of banks that are ready to finance the project and at how much interest rate. Always calculate the total cost of the property that you will pay off you finalize it. 
Don't know about the external/internal development fees, club, and parking or statutory charges, preferential location charges and service tax, which increase the total cost of the property. Before knowing all these things make sure that the builder you have approached is a reputed one or not. This is very important to avoid any litigation or legal matters in the future.
Best place for real estate investment
Mumbai has become the hub of investment in property for sale in Mumbai in the recent past.However, many areas are still not developed and have a good scope of development in the near future. Investment in developing areas would ensure that you get the higher rate of return on your investment. Government's important Scheme Navi Mumbai Airport Influence Notified Area is underway and will have a positive impact on the sale of property at locations like Uran, New Panvel & Panvel, Karjat, and Khalapur. And also Navi Mumbai metro is under construction and is likely to get functional within next five years. All such areas are an extended part of Mumbai and are developing at a great speed. So make sure you research well before investing in any of the properties to get the right amount of return on your investment.
Encountering dilemma when you begin to think along the lines of buying property in Mumbai is pretty common. Figuring out the best properties in Mumbai for sale calls for thorough research and understanding about the real estate market in addition to the government announcements for the best decision. Investing in real estate is a crucial decision one would take since it involves huge bucks earned over the years by someone. Being sure about finalizing on any property would mean an impact on your
financial portfolio for a lifetime.
Every small and big thing contributes in its own special way while you conclude your property purchase. With almost every developer offering the best of the amenities along with exclusive deals and monetary benefits, the task of investing in real estate has become more cumbersome. There are numerous Mumbai properties for sale however what matters is the way you go about it i.e. whether you decide to do it on your own or partner with a reliable property consultant. The latter has definitely emerged to be a more preferred one since they assist in a seamless decision-making process from beginning until the end.
If it is just for investment then whatever the current most promising locations are, you can decide to invest in any of them. Borivali, Ghatkopar, Bandra, New Panvel and much more are considered to be better investment options with the kind of upcoming infrastructure development happening in and around these places. One fact that continues to hold strong is that Mumbai is an all-time favorite property investment destination for investors regardless of the sector they choose i.e. residential or commercial, any.
With so many skyscrapers and promising realty locales coming up and that has come up in the recent years, Mumbai has proved it then and again to be the ultimate investor's dream. Provided the project chosen is right, you should expect some great returns in the future from the investment you do by selecting any of the available properties in Mumbai for sale. If you feel real estate is the place to invest then Mumbai is the place to be.